Eye-catchy digital branding Strategies for a successful business
Digital branding is of utmost importance to boost up your business growth. Some marketers underestimate the power of building a digital presence. But, it pays much more than you invest.
With the easy accessibility of smartphones and breathtaking internet speed, more people are becoming digital. Moreover, the multitude of applications and websites has brought everything online. You talk about anything, and it's there! From medical facilities, online education, shopping to social networking, users can access everything with a click.
Digital branding enables you to reach global audiences at their convenience. Indeed, it removes time and place barriers to expand your business. However, with every enterprise trying to establish itself, competition is increasing at an alarming rate. In this scenario, something eye-catching, less time-consuming, and attractive will rule the digital space. Let's dive deep into digital branding methods. 
What is a digital branding strategy?
A digital branding strategy is how you communicate your brand to others. A company with no brand is like a person with no personality. It is effective in increasing customer loyalty and improving sales. Further, with digital brand-building, you can:
Lower employee turnover rate and trust in the company.
Increase company value amongst customers and competitors
Well, digital branding starts from clearly defining your company vision and mission. For this, brand positioning matters the most! It must answer questions like how are you different, why should people choose you.
Digital branding must take care of:
What is your customer segment? Brand strategy understands their demographics like age, gender, psychographics like interests, values, lifestyle, and geography like climate and language.
Are you able to predict the problems in the future? You can tap into opportunities in areas left by your competitors.
Your customers must be able to relate and connect to your brand personality. Also, brand colors, logo, and font say a lot about your brand.
When you implant your digital brand strategies, they must be consistent everywhere. Furthermore, professionalism is what takes you ahead. Digital branding audit keeps your strategy in check where and how to improve business opportunities.  
Impressive digital branding strategies to boost your business
The bandwidth of digital marketing is increasing in leaps and bounds. To ensure high business growth, striking strategies are:
Content marketing
Content is the driving engine of digital branding strategies. Without quality content, it is impossible to build your brand identity. Let's say you have salon chains. Here, content must reveal how you spread comfort, enhance inner beauty and love. Here the caution is over-flowery words may appear fake and lower down brand position. 
Search engine optimization
Website is the one-stop place to know everything about your business, products, brand value, and services. When you appear on the front page of search engines, people recognize you. It is the best way to potential customers with a minimum investment, like catching a lower hanging fruit from the tree.
Also, SEO experts can launch your brand with an up-to-mark home page, landing pages, and other web pages. Further, they can optimize your website as per the latest webmaster guidelines.
PPC advertisements
PPC advertisements act as an instant boosting factor to get brand recognition. For this, it matters how relevant your keywords are. Whenever users search on the internet regarding related products or services, you appear on top of search results. Otherwise, search engines place your ads when the user opens another website.
Email marketing
Marketers develop email marketing lists with lots of efforts of existing customers or potential leads. Digital branding strategy must focus on regular interaction with them. You can convey your latest schemes, lightning deals, and offers by outreaching them. In this way, they remain in touch with you while being your regular customers.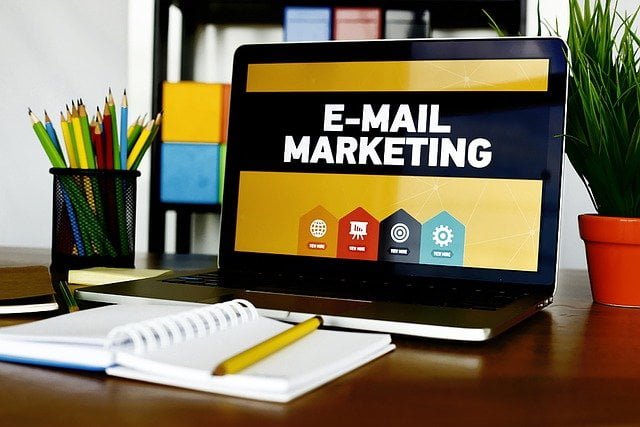 Social media marketing
Digital branding is incomplete without social media marketing. People are so habitual of using social media that they use it for hours long. How can businesses miss this opportunity? But yes, it is necessary to maintain your brand credentials the same on all platforms. Also, whatever you're putting podcasts, videos, webinars, infographics, it must align with your brand tone and style. 
Influencer marketing
Influencers are the storehouse of digital branding opportunities. They have millions of followers online. When they recognize your brand, they'll spread the authentic word about you. So, you can approach relevant influencers and be the market leader in your niche.
Final Words
Digital branding is the foundation stone for making your business stand apart from others. For this, you must get maximum people into the brand funnel. Further, these are the essential parameters:
Building brand preference takes online visibility.
Using brand products needs good presentation and establishing trust,
Referring the brand to others requires how users perceive it and the quality of services.
Effective branding strategies optimize the website, increase social media presence and reputation, and tap into the influencer's zone.