increase 10x Conversion with Tiktok Marketing
Promote your Brand in front of Billions of Audience
TikTok Marketing Agency in Pakistan
Are you Looking for a Tiktok Marketing agency in Pakistan for Growing your Business on Tiktok?
Many brands are converted from Facebook and Instagram to Tiktok for Marketing. A few years ago when TikTok launched its Ads feature many businesses gained customers from it.
The competition of businesses is increasing on TikTok and businesses are suffering to find the best Digital Marketing Agency. BlueDigitalPixel is the most preferable Digital Marketing Agency in all of Pakistan. Our past experience and our customer reviews are our proof of work and our concentration can also help businesses that choose us.
Why Choose
BlueDigital Pixel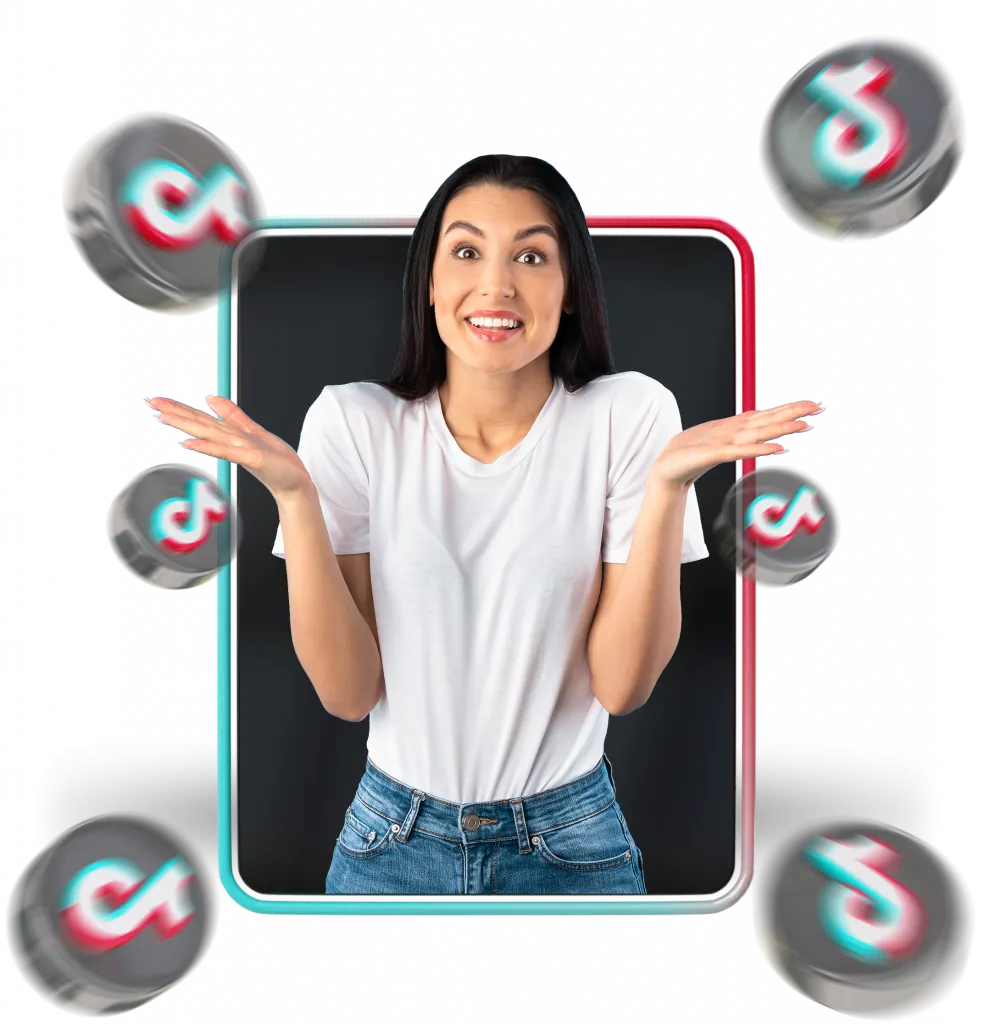 Why Choose TikTok as a Marketing platform?
Today TikTok ads appear as one of the largest platforms in the world. TikTok is a social media app where you can create videos and share them with the world. It's an app made for creativity, and it's been a massive success since it was built in 2016.
Nowadays, TikTok has one billion active users worldwide, meaning Tiktok is the most used app in the world. Many eCommerce companies are connected to TikTok and gain outstanding customer interaction.
That's why BlueDigitalPixel decided to give TikTok Marketing services to the customers and make their sales to the highest level.
Now its's Time To Build A Tiktok Presence
if You are Not sure where to start, Our Tiktok marketing agency that can help you get started with TikTok marketing.
So What are you waiting for?
Are you getting More Profit by using Tiktok?
How is it Possible? It is possible by using Us as a Tiktok Marketing Agency in Pakistan. How? In 2022, TikTok had approximately 1.6 billion users worldwide. BlueDigitalPixel helps businesses to advertise their brand on TikTok and gain more customer engagement as compared to other social media platforms. More customer engagements can make businesses more profitable
How to Market Your Brand in Pakistan With Tiktok Marketing agency?
If you want to market your brand in Pakistan with TikTok, BlueDigitalPixel is available to help you to grow your business using Tiktok Marketing Services. When if you will gain our services you will need to know some aspects:
First, make sure that your brand is relevant to Pakistani consumers. TikTok is a platform that is popular with all types of ages of people, which means with the help of TikTok Marketing agency you can target all types of audiences.
Second, Engaging content, Pakistani consumers are looking for entertaining content, so BlueDigitalPixel can create engaging content for your customers.
Why is engaging content important?
Because it engages customers to your product that makes a huge plus on your sales.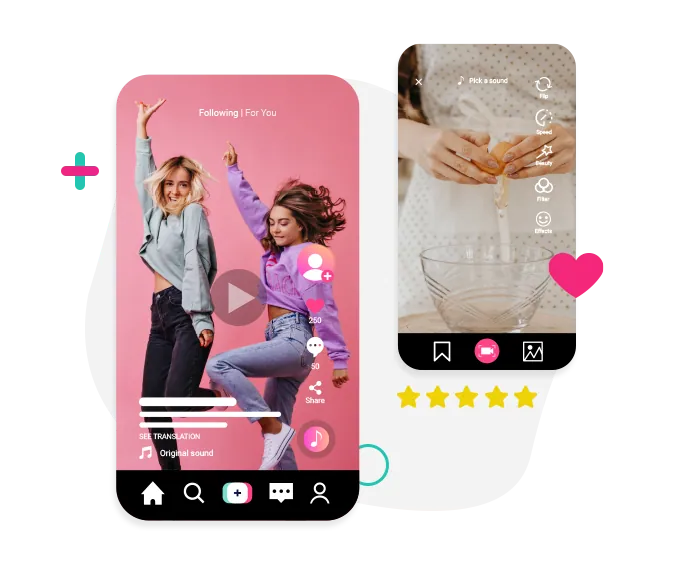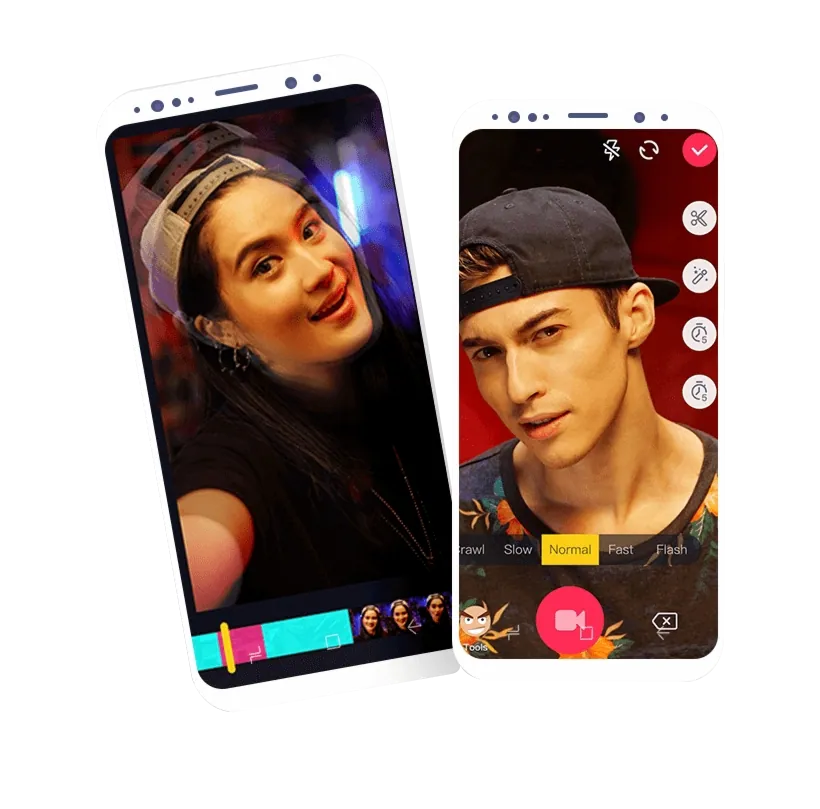 Why hire one of the best TikTok Marketing agencies?
TikTok is getting users every day. In other words, the audience for the app is growing. Hiring one of the best TikTok marketing agencies guarantees great campaigns (influencers, content, or paid media) that deliver the desired results.
We have experience and a track record. We also recommend best practices to get a good ROI (return to investment) for her.
So, if you're looking for the best results-driven TikTok ads agency for your e-commerce or direct-to-consumer brand, contact BlueDigitalPixel today.
How to BlueDigitalPixel Advertise you on TikTok?
In early 2019, TikTok started serving ads to a select audience on the platform. And it proved to be a huge success for the company. According to a TechCrunch/Apptopia report, TikTok's revenue grew more than 300% in the fourth quarter of 2019 compared to the same period last year.
A TikTok ad is a pre-roll (similar to the ad in front of a YouTube video) and lasts 10-15 seconds. Similar to YouTube, ads can be skipped in seconds and advertisers pay for impressions.
There are currently three types of ads available on TikTok:
Brand Takeover Ad
Shows a 5-second static or animated full-screen ad when a user first opens her TikTok app. These brand takeover ads redirect users to her website or her TikTok account. This ad type is reportedly costly but BlueDigitalPixel can produce reasonable Packages for our customers which helps our users financially.
In-feed Native Video Ads
Auto-play full-screen ads that appear between videos of user-generated content. Similar to Instagram Story ads, these ads link users to the landing pages or app stores.
Branded Hashtag Challenges
These are topics generated by brands or companies associated with promoted hashtags. The goal is to encourage users to create and share videos related to their topic. These videos are part of brand takeover ads or native in-feed ad packages.
How TikTok Brings Your Business To The Crowd?
The social media app TikTok has grown in popularity in recent years. One of his most popular features is the ability to watch other users create and post their own videos. It's a great way for companies to showcase their products and services to a wide audience.
TikTok allows businesses to connect with their followers, making them more interested in your company's content. The only problem with TikTok is that it's a social media app and all social media apps are at risk of being hacked. This is usually a problem for businesses as followers are sensitive to such things.
Is TikTok safe For Marketing?
Yes, TikTok is safe for business. This app is designed for his users over the age of 12 and has many security features to protect user privacy and personal data. Additionally, businesses can use the app to reach a new and engaged audience.
Should My Business Use Tiktok for Profit?
The TikTok app is a social media platform that is popular among teenagers and young adults. It is a free app that can be downloaded on smartphones and tablets.
TikTok is a great way for businesses to connect with young consumers. The app is designed for short videos, so businesses can share quick, entertaining videos that promote their products or services.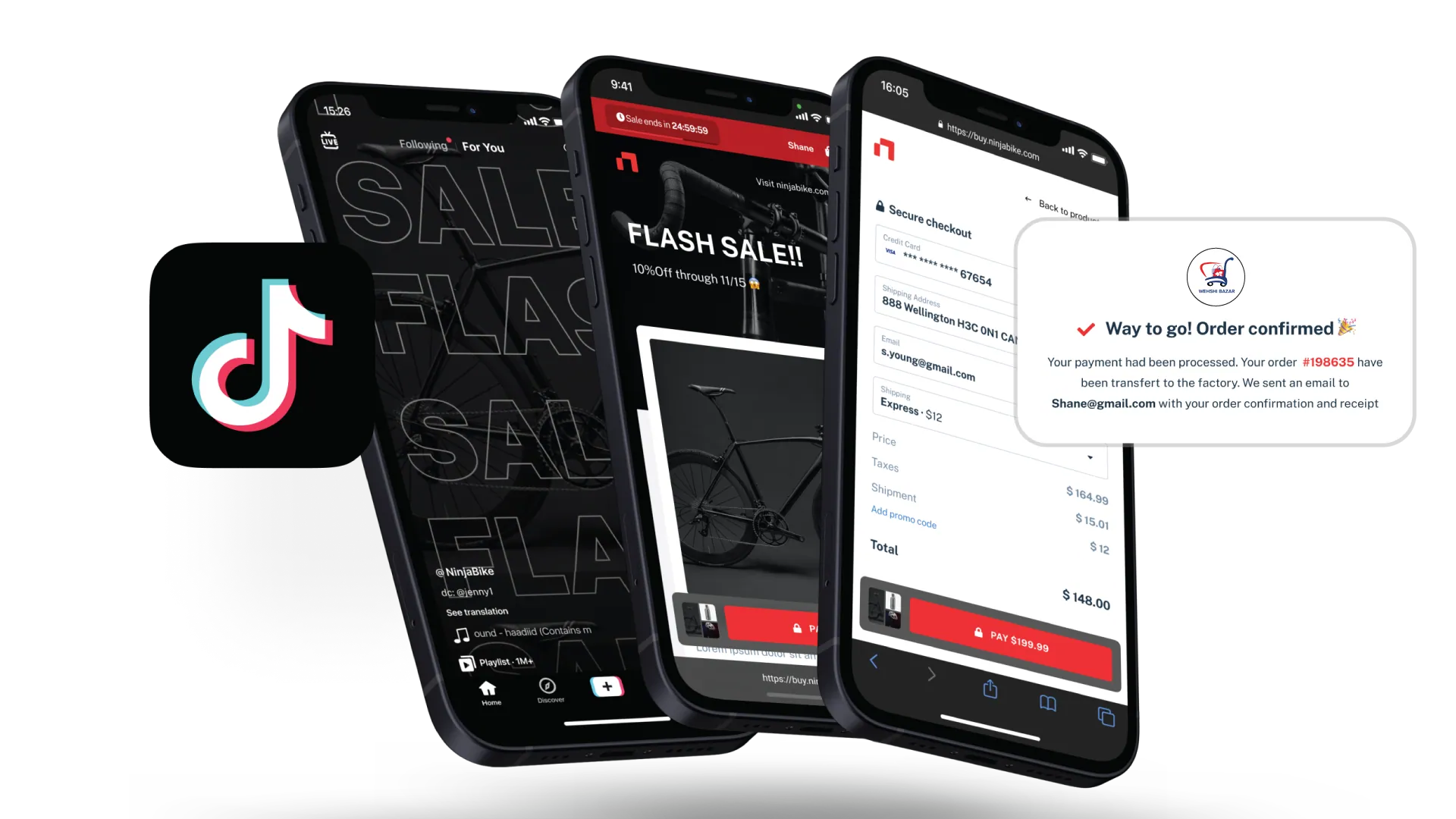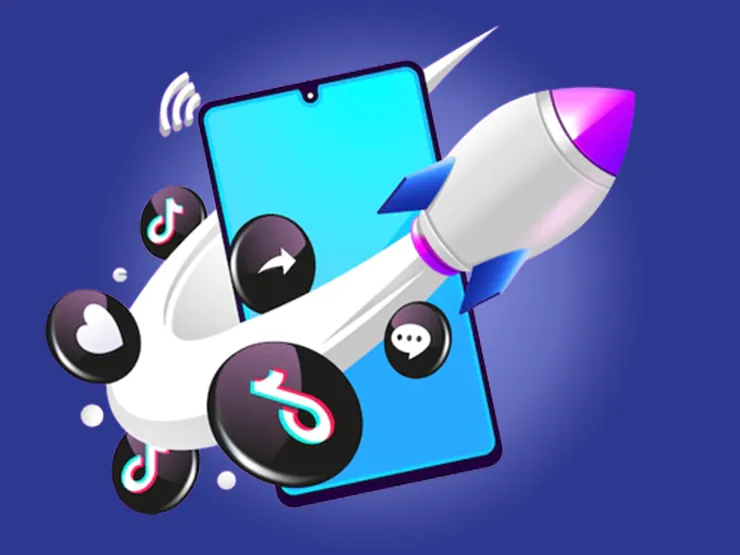 How Brands Are using TikTok
The NBA has continually been an early adopter of online content material and joined TikTok early. With over thirteen Million fans, the NBA stocks highlights of games and celeb player cameos. The NFL is following suit with 6.5 Million followers and growing.
Rapid food restaurant Chiptole has been every other early adopter of the platform. The general public of their content material celebrates the ingredients they serve, but they also run famous competitions for TikTok customers to publish amusing films on the locations.
Media organizations such as The Washington publish and NBC use TikTok to present previews of their content and to showcase their journalists' personalities via behind-the-scenes films.
How We Help You Build a Bulletproof Tiktok Marketing Campaign?
There are a lot of marketing agencies out there that offer Tiktok marketing services, but not all of them are created equal. At our agency, we believe that in order to create a successful Tiktok marketing campaign, you need to have a clear understanding of your target audience, and what kind of content is going to resonate with them.
Once we understand your target audience, we work with you to develop a content strategy that is designed to get results. We then create engaging, creative content that is designed to get people talking, and most importantly, clicking through to your website or landing page.
In addition to content creation, we also offer a full suite of Tiktok marketing services, including influencer outreach, paid advertising, and community management. We work with you to develop a comprehensive strategy that will help you achieve your desired results.
How is TikTok used for marketing?
TikTok marketing is the way TikTok is used to promote a brand, product, or service. You can include a variety of tactics such as influencer marketing, TikTok promotion, creating organic viral content, and more. TikTok marketing agency can help your business: increase brand awareness.
Which country uses TikTok the most?
As of April 2022, the United States is by far the country with the largest audience for TikTok, with approximately 136.5 million users using the popular social video platform. I am using it. Indonesia followed with about 99 million of its TikTok users. Brazil is his third place, with 74 million users on TikTok watching short videos.
Who is TikTok's target audience?
TikTok Statistics – Updated September 2022. TikTok is available in over 150 countries, has over 1 billion users, and has been downloaded over 200 million times in the US alone. If your brand's target demographic is from 13 to 60.
Why is TikTok Important for Brands?
This number clearly shows that TikTok offers ample opportunities to enhance its brand identity and connect with a large audience.
Get your Business On Tiktok Today!
Get your Brand in front of Millions