Graphic Designing Company in Lahore Pakistan
Skills with creativity
Graphic Design Services in Lahore Pakistan
Successful businesses require excellent graphic design for all aspects of their operation, from a logo that reflects a company's ideals to a completely branded campaign. Graphic Design experts are needed to ensure that the appearance and feel of your organization's products and services are consistent across all digital touch points and in line with the business's vision.
Why Choose
BlueDigital Pixel
Follow your Fav Color Combination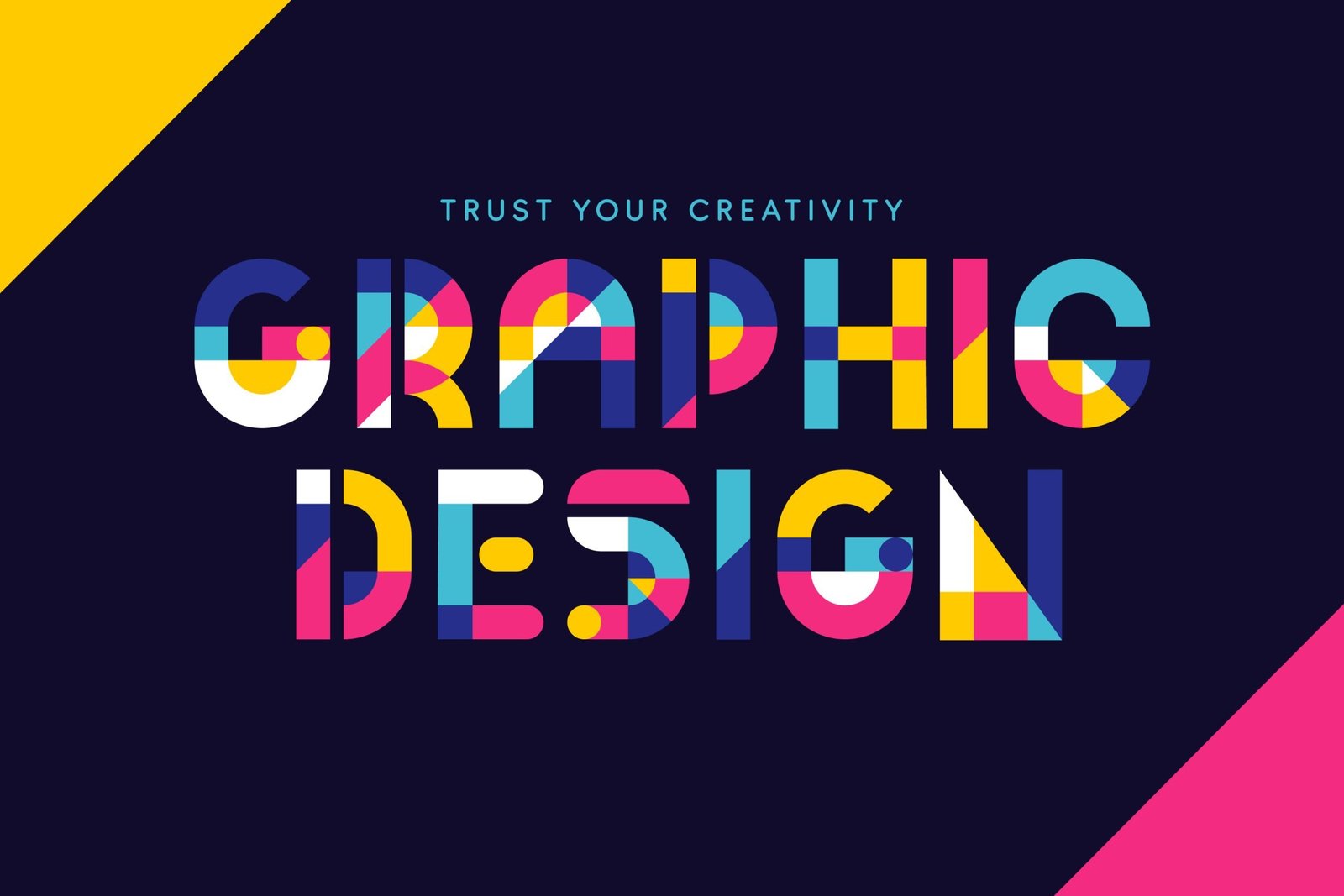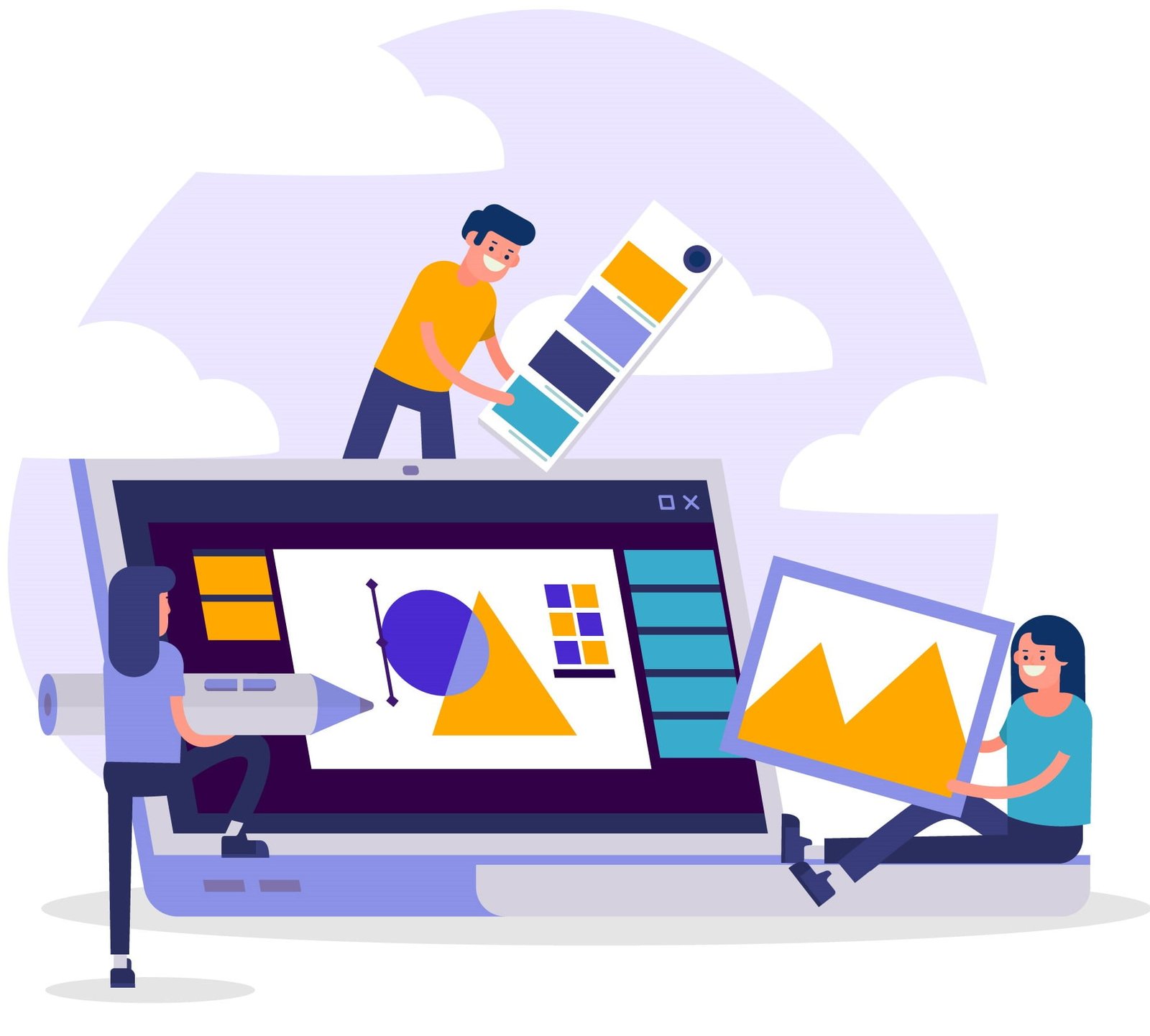 Reason for high quality graphic design Services
Visual information makes up 90% of all information received by the brain.
Design = perception of quality goods or services
On social media, infographics are shared three times more.
Visualizes complicated ideas or subject in an easy-to-understand way.
60,000 times faster than text, visuals are handled.
In about 50 milliseconds, the visual appeal of a page may be assessed.
The most important factor in a product's sale is its visual appeal.
A thousand words aren't worth a single image.
Why Choose Us for the Best Graphic Designing Company in Lahore?
BlueDigitalPixel is a graphic designing company in Lahore with over 5 years of industry experience. We believe in turning complex ideas into clever yet simple designs with practicality, purpose, and longevity.
Brand Identity Specialist, Digital and Web His Design, Extensive experience in printing and editing, packaging, and advertising.
We work independently with clients. We provide creative solutions that are unique, concise, and practical. We pride ourselves on offering premium agency standards without charging higher prices, making it an affordable option for ambitious businesses and clients who recognize the value of strong brand identity and exposure.
Branding
Branding Services That Support Marketing Efforts · 1. Logo Design · 2. Brand Messaging · 3. Brand Positioning · 4. Brand Voice · 5. Style Guide.
Graphic Designing Goal
Identifying your requirements makes the process rigorous. We explore what concepts and ideas you wish to develop, thus making your design superior. A leading graphic design company in Lahore, Bluedigitalpixel renders outclass services.
Mindmap
Here is your chance to put your ideas together by creating a symbol or motif of your choice while keeping in mind the latest trends. Your ideas should be written down and explored through typefaces.
Digitization
When the sketching is completed, it's time to digitize the design and let the client choose.
Theme & Color
In this regard, color selection plays an imperative role in design success.
Final Design
Our goal is to see a happy client once the design template has been completed. One of the most talented and professional graphic design companies in Lahore is Bludigitalpixel.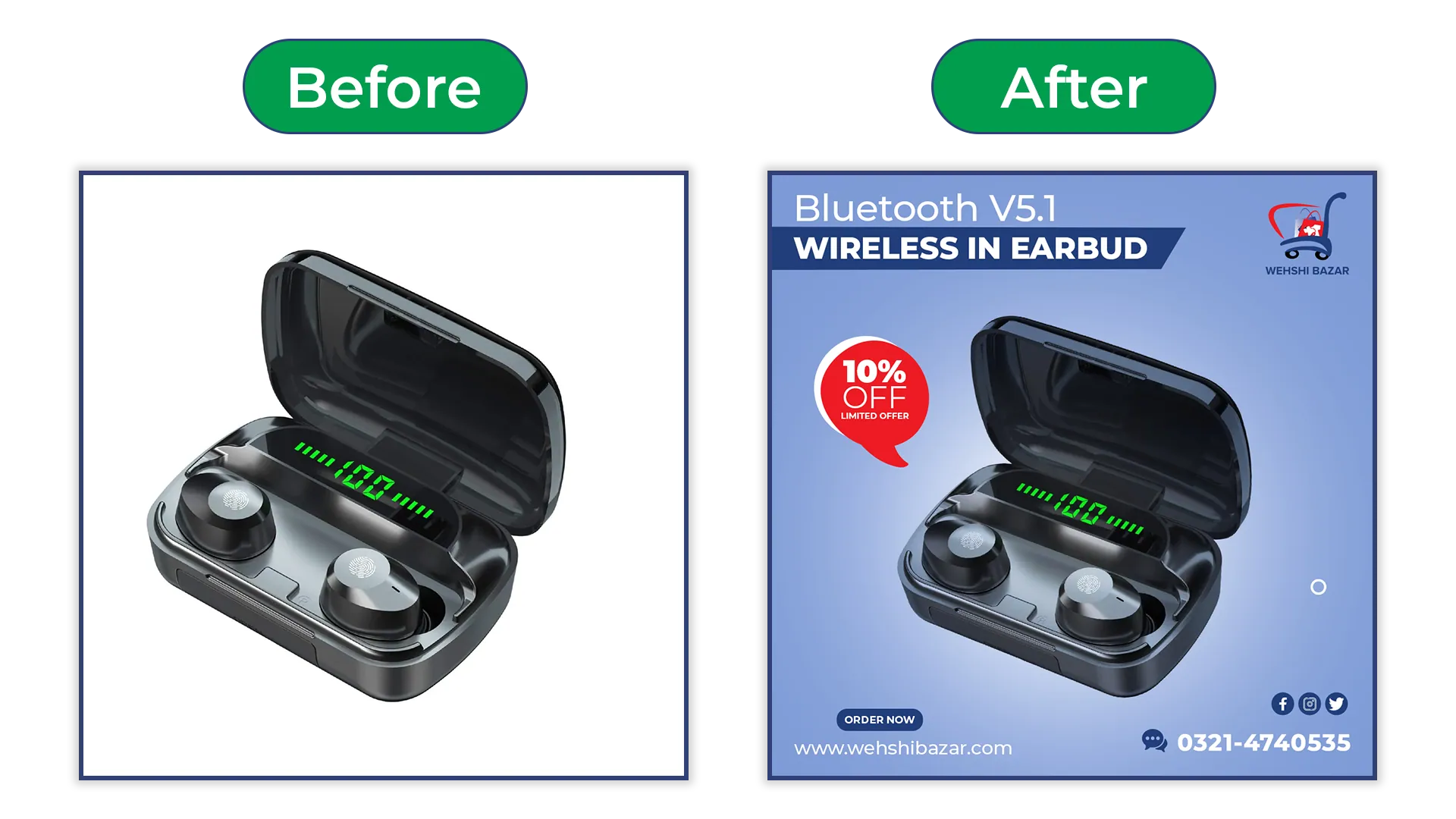 Why do you Need Graphic design Services?
Graphic design is the process of communicating ideas or messages through pictures. It may be used by any sector to explain intricate information in a simple form. According to The American Institute of Graphic Arts, "graphic design is the art of producing visual content with the goal of communicating ideas." Graphic Designers use typography, pictures, and other components to meet a client's unique demands while focusing on the logic of displaying elements to improve the consumer experience by applying visual hierarchy and layout methods.
People must first buy what you're selling visually before they can purchase anything else. We understand the many difficulties that go along with developing and maintaining these essential identities, whether we are working with a startup or rebranding an established firm.
Graphic Designing services list
Print Design Services 
Flyer Design
Postcard Design
Brochure Design
Poster Design
Advertisement Design
Catalogue Design
Envelope Design
Magazine Design
Digital Design Services
 Logo Design,
Banner Design,
Visual Identity Packages,
Business Cards & Business Systems,
Brochures & Catalogs
Social media Post Design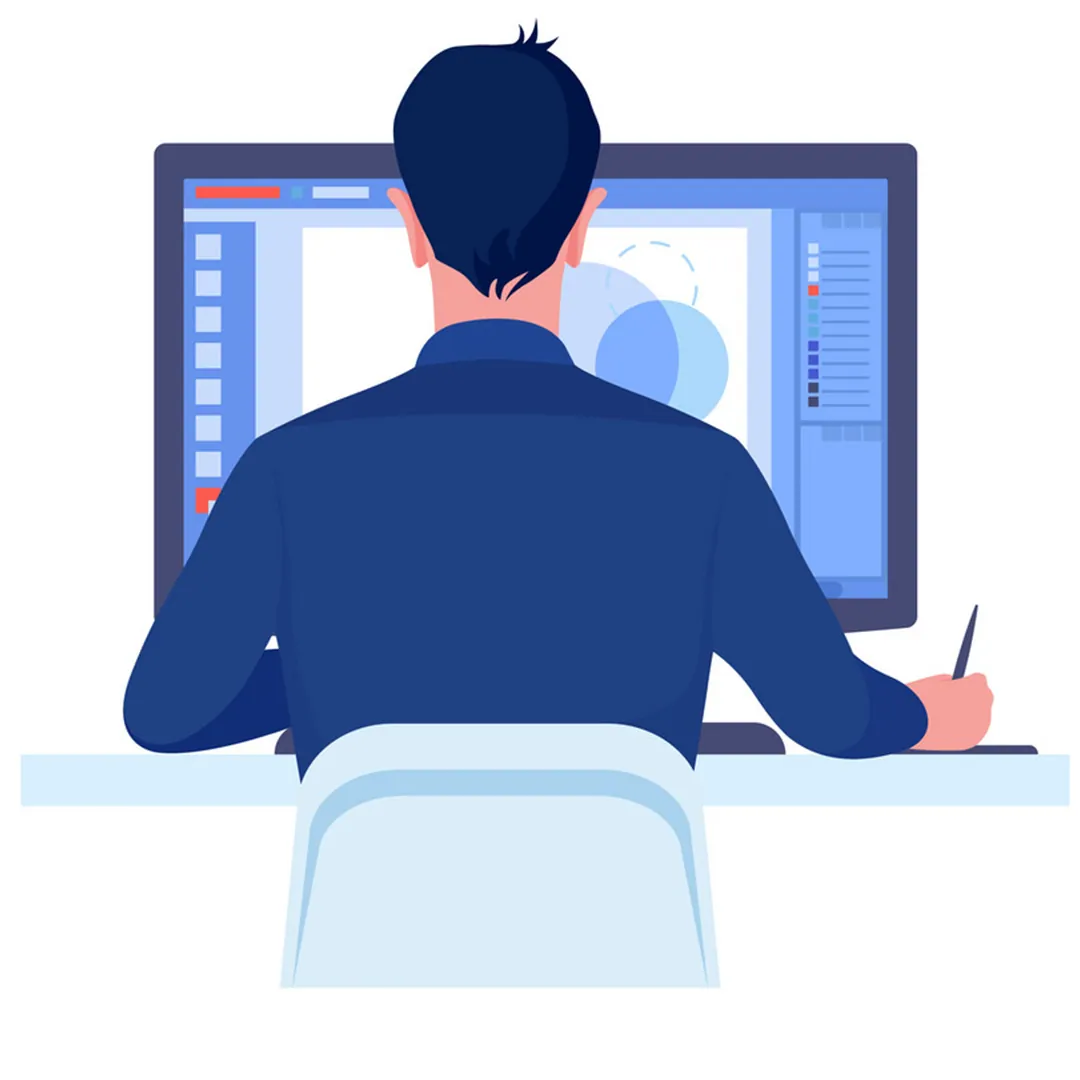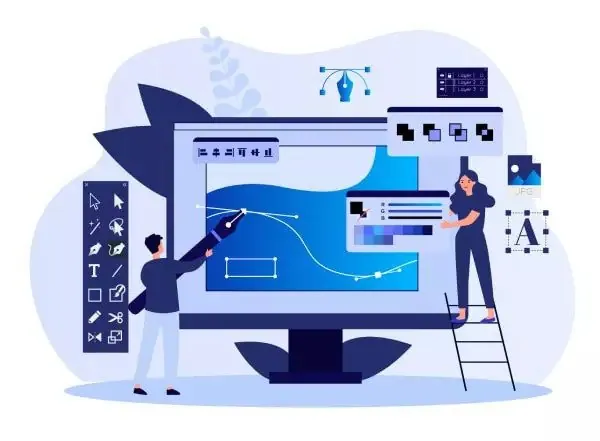 How do Graphic Design Services help?
Graphics are the latest trend in products, and they can easily convey the aesthetics and nature of your business. A graphic design company in Lahore that increases engagement and captures people's attention. Compared to words, graphic expressions are a powerful way to market your products and services. In this graphic, the designer uses her drawing skills and flair to draw different things to increase the appeal of the audience. Good print used in advertising reflects a great talent for using graphics to create striking designs.

Increased Engagement
We've worked hard to get users into our ecosystem. Now is the time to leave them there! A good user experience is necessary to keep users engaged and engaging with your product or service over the long term. 
As we all know, users are fickle. From a design perspective, one wrong step and you're lost. BlueDigitalPixel uses graphic design strategies to ensure a consistent user experience across all touchpoints.
Accelerating Adoption
The good news about products spreads quickly. Whether it's an individual introducing a friend or an influencer spreading the word, her incredible Graphic Design is a key factor when it comes to this critical multiplier. You can get an incredible design that will grab your audience.
How are we best in logo Design?
Save money and time
Our logo designs start low, with options to suit every budget. On average, logo projects receive designs within hours.
More Creativity
When our expert logo designers from all over the world compete on your project, you'll receive tons of logo ideas, You just pick the best one.
World of Logo Design
Our Professional logo designers around the world create the perfect logo for you.
Money Back Guarantee
If you're not satisfied with our logo design and don't get the perfect logo for your business, we'll refund your money according to some simple terms.
Branding 
Graphic Design is about more than slapping a label on something and hoping people will like it. A brand isn't simply about the logo and tagline it once had, and Graphic Design isn't only about putting labels on things with the aim of gaining popularity.
Today, brands are a continuing narrative that includes employees, consumers, fans, social networks, and other elements. Anyone who 'buys in' to the brand is a part of it. Our goal as designers is to design visual complements for our client's marketing objectives across many touchpoints—both digital and print.
Never has the understanding of the audience been more important to a business's success!
The possibilities for branding and messaging are endless. When it comes to client difficulties, we love having the opportunity to address them at Blue digital pixel because seeing client success take place is our greatest pleasure.
We all know that having a great logo for your business is important, but it's also painful to create one. 
The process of creating a logo can be long and tedious. It takes time away from the things you actually want to do. Most people settle on something mediocre because they don't have the patience or skills to do it right.
With our top-notch graphic design services, we will help you find an elegant solution that reflects your brand image without breaking the bank or taking up too much of your precious time. You'll get more customers who are impressed by your professional branding and enjoy doing business with you!
What are graphic services?
It's the process of incorporating graphic elements such as type, images, and artwork to create a cohesive whole. A lot of people don't think this is needed for their marketing messages, but it can be an important aspect that bridges emotional and rational messages.
Think about how just adding your company logo can stick more in someone's mind than all the product information you've included on the packaging: there is value in representation and image system coherence.
This trade-off between creating a company wordmark or logo versus creating one with custom design preferences from scratch might seem like it would start out costing more.
How do graphics enhance the customer experience when designing an app or website?
Graphics can personalize and customize the user's experience with your app or website. For example, high-quality textured images and custom graphics can give a more detailed impression of your product than you could describe in words.
Graphics also help to demonstrate functionality with animations which could communicate concepts that are not apparent from static design mockups alone.
Graphics are important for any website because it helps customers visualize what they're looking at online. Images are professional people's best way to represent products through many platforms but especially social media, websites, emails, etc.
Highly detailed vivid graphics will make products feel more tangible and realistic without actually touching an object in person."
What are the 4 types of graphic designers?
Brand Identity and Logo Design.
Packaging Design.
Web and Mobile Design.
Layout and Print Design.
The 4 types of graphic design are brand identity, logo design, packaging design, and web/mobile or layout design. The easiest way to describe these differing positions is that a brand identity designer creates the logotype for a company that will eventually be inflated into an entire visual language system representing logos, letterhead, business cards, and pamphlets with accompanying advertising materials culminating in "brand" recognition by consumers the key is consistency in orderly sequence through all communications in upholding corporate image in the public eye.
A logo designer works closely with the client and firm to create a visual symbol they can own exclusively to represent themselves authentically within the shared environment we know as the Internet.
Building a world with good design
Get your Dream Design