Dreamcast vs. Dacast: Comparing Best Live Streaming Services in UAE
The live streaming concept is touching heights of prevalence in the industry. And, the UAE market is packed with various live streaming services, delivering a diverse set of features to ensure a smooth broadcast of your event. Therefore, here is a comparison of the best live streaming service providers in the UAE to help you get a better insight into the platforms, all at once.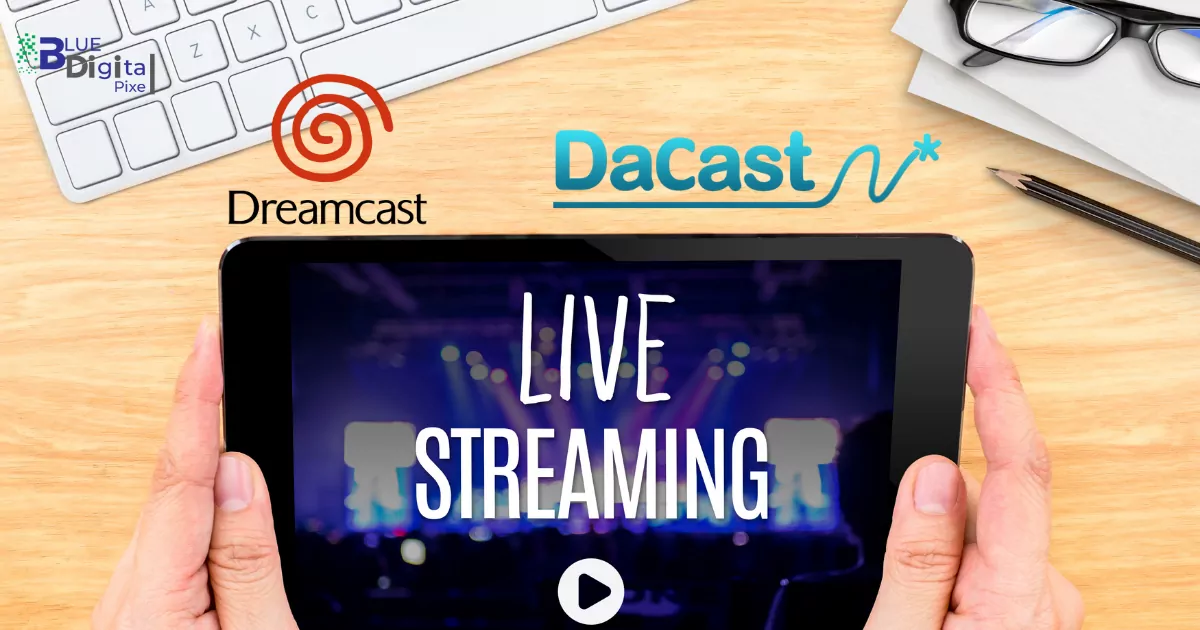 Dreamcast
Dreamcast is a leading all-in-one live streaming service platform that not just renders exceptional streaming support but is also a well-recognized name in the virtual and hybrid events industry across the globe. The platform has more than ten years of expertise in the realm of live stream and broadcasting. Not just this, but the platform also understands your needs and requirements from an extremely professional point of view, ensuring the service you imagine.
Dreamcast facilitates live streaming on diverse social media platforms and is attainable to your global remote audience present anywhere in the world. The best part is that the platform assures you a comprehensive service, providing you with all the features and tools required for your specified event type. It enables you to host the most advantageous, interactive, and engaging live streams & broadcasts.
Dreamcast is not just a leading platform in Dubai, UAE but is also a global-level entity delivering its service everywhere around the globe. It lets you boost up the participation or view at your live event streaming through an exceptionally customizable service. You can not only add logos & watermarks to the video content but also a lot many aspects as per your requirements, fulfilling the branding and sponsorship goals.
The platform is up for hosting & broadcasting any kind of event from product launches, fairs & trade shows to town hall meetings, fests & conferences.
The streaming service of Dreamcast ranges over different formats & platforms namely:
Facebook Live Streaming
Youtube Live Streaming
Instagram Live Streaming
Browser-based Streaming
Periscope Live Streaming
On-Demand Streaming
IP-Based Streaming
2-Way Video Conferencing
The perks of using this platform don't end here as Dreamcast renders high scalability, allowing you to frame a live stream under your specified budget. It does not provide a particular plan but gives you the opportunity to choose excellent features based on your budget.
Also, with incomparable expertise in the domain, Dreamcast is skilled to provide you with practically every feature that you demand.
Mentioned below are some of the countless features of Dreamcast:
Customizable background and aspects
Parallel multiple platform streaming
Bulk Uploading
The multi-bitrate IP encoding system
Unlimited streaming with seamless integration
Budget-friendly solutions
Integrated High-Speed Internet Solutions
Live real-time audience interaction
Real-time archiving
Live analytics and reports
DaCast
DaCast presents a skilled service that renders you a possibility to host live streaming and on-demand video content. The service was launched in 2008 and has expanded into becoming a large online streaming platform. The platform has over a thousand broadcasters across the globe, including everything from educational institutions & OTT companies to the government & T.V. stations. The service delivers improved broadcast speed, enriched security, and invariant content quality on all types of devices.
Supporting the branding aspects, the platform also permits you to personalize the streaming. A video player can further be combined into your official website. Further, you can also share it on your Twitter and Facebook handles. In addition, DaCast delivers API access to the content management system in case of customized integrations.
Coming to the monetization features, the platform offers multiple models to support monetization. It not only provides subscriptions but also the pay-per-view tool for your event. However, the service only accepts USD & EUR for PayPal and credit card transactions. Also, it has proper platform plans that can be accessed on per-month access. This service is best for users who are new in the arena of streaming and have fewer viewers.
Nevertheless, selecting a suitable plan relies on different aspects. For instance, the beginner's plan can be enough for a weekly streaming broadcast to a number of at least 100 viewers which is 30 minutes per viewer. Also, if you plan to deliver broadcasts on a daily basis under the same parameters, you will have to choose the premium plan with more bandwidth for you to enhance participation.
Mentioned below are some of the top features of DaCast:
Customizable Video Player
Monetization
Video API
Embedded Links
Live video streaming
Analytics
Video CMS
Choose a platform that suits your requirements and host successful live streaming!
BluedigitalPixel is the One of the Best Digital Marketing Agency in Pakistan. Our Top Services are SEO, Web Development, Graphic Designing, Social Media Marketing.